Champions of "spark kids premier cup" U – 14 south India level football tournament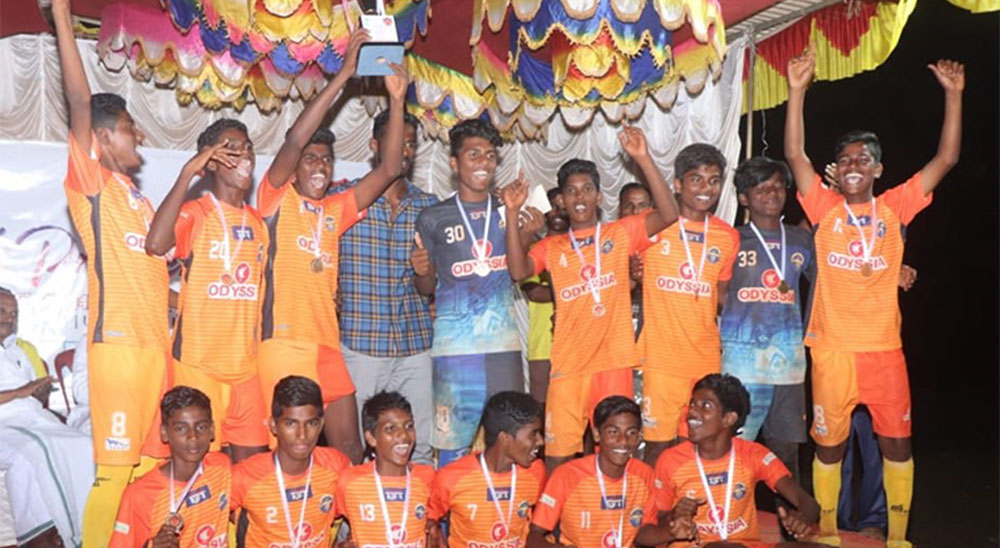 SBFA's "SPARK KIDS PREMIER CUP" is an interactive community building event celebrating the cultural experience inspired by SBFA Poovar, the sport that lies at the heart of the Trivandrum and Kanyakumari across the coastal.
"SPARK KIDS PREMIER CUP" was born from the festival organizers' of SBFA's love of the beautiful game and all that comes with it. We experienced, time and again, Football as the common language between people from around the coastal area. The LiFFA players have got the opportunity to test themselves against all the participants of the SPARK Cup. The LiFFA started the final game beautifully scored early goal lead, but all of sudden the opponent's central defender returned the goal from the centre spot. Two minutes later, our boys were on the attack again. Ebindas found himself on the end of a hopeful flick forward. A pass that had been intended for his teammate had evaded both its original target and the despairing lunge of a defender and somehow Ebindas found himself one – on – one with the PSA goalkeeper. With no time to consider his options, Ebindas instinctively attempted to scoop the ball over the onrushing keeper and it was looped inside the top corner of the goal. After five minutes Ebindas again found the goal from the free kick 20 yards away from the goal. We stamped our club's name on the SBFA football arena and we had lift the first "SPARK KIDS PREMIER CUP", that was amazing feeling for the LiFFA young players.
EBINDAS YESUDASAN – Top Scorer and Player of the tournament
JOBIN THADAYOOSE – Best Midfielder of the tournament
SANU JOSEPH – Best forward of the tournament