The liffa vision for facilities
LiFFA has a focused vision for the future of facilities in the district of Trivandrum: to build, protect and enhance our network of football facilities to improve the experience of Football Game and grow community participation.
BUILDING
Provide new facilities and Homes in key locations to LiFFA Preferred Facilities Guidelines in order to sustain existing participation and support new participation. LiFFA will also seek to provide opportunities for volunteers to build skills in areas of facility development, management and maintenance.
ENHANCING
Investing in existing facilities and grounds, ensuring that participation in the game is sustained as well as expanded.
PROTECTING
Ensure that access to playing grounds and facilities is protected for the benefit of current and future participants.





Liffa facilities plan 2017 – 2020
LiFFA is regularly focused to provide strategic advice and identifies the strengths and weaknesses of our existing facilities network, and our key priorities in providing Great Infrastructure to support continued growth of our code at all levels. This Plan assists our partners in understanding how our vision for facility provision aligns with their own planning objectives and policies.
Liffa facility priorities
Facility Planning and Securing grounds
Educating Club and League Volunteers
Providing Targeted Support for Facility Improvements
Driving Capital Investment in Facilities
In preparing the Plan, LiFFA staff have undertaken detailed research into social trends and consulted widely with our network of community clubs, leagues and administration. They have considered the impact that new technologies will have upon how our game is played and administered and completed audits of each and every local club. It is not the intent of the Plan to provide recommendations for each specific football facility. It is used to guide LiFFA investment decisions and planning of regional infrastructure and assist our community to provide a single strategic voice to stakeholders seeking to invest in the health and growth of community football.
FIELD FACILITIES
Little Flower Football Academy (LiFFA) provides top class facilities in Marian Engineering College Stadium. High traffic on limited playing spaces is a problem faced by many football clubs however with diligent soil and grass treatment combined with judicious use of grounds playing fields is a blessing to our club. It is situated in the heartland of Kerala Football, offers a real academic experience with optimum playing facilities
Well maintained football field
Well maintained 7 a side field
A well furnished living standard
Centralized Audio visual arena
Top class Academic facilities
Comfortable transportation
Audio Visual Hall
Video aided lecture room with presentation facilities is used to study the technical and tactical aspects of the game
Meditation Hall
Meditation hall this calm space helps the players in improving the concentration level of the player & this hall is designed in a way that unwanted sounds will not enter the hall
Team Bus
Team bus provided by Marian Engineering College helps for locomotion of the entire team including coaches and players to various location for training, matches, excursion and visits
Recreation Hall
Recreation hall facilities with Television to watch matches and caroms, chess and other indoor games for relaxation
Study Room
Study room is specially designed to help the players to cope up with their academic requirement, examination and test preparation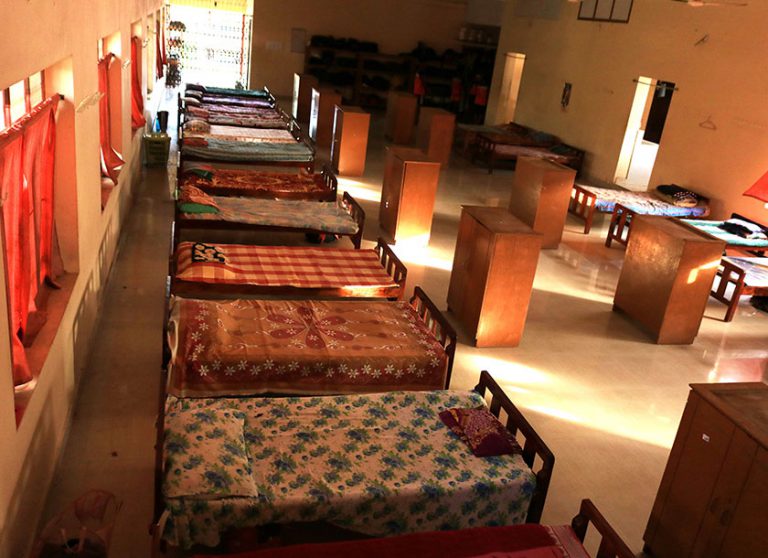 Dormitory
The dormitory is purposely designed to accommodate all the players in clean and hygiene environment. The dormitory also includes attached bathroom facilities and fitted wardrobes
Mess Hall
Mess hall is fitted to cater for all the players with modern, hygienic dinning facilities and a well equipped kitchen that plans and prepares highly nutritious and balanced diet