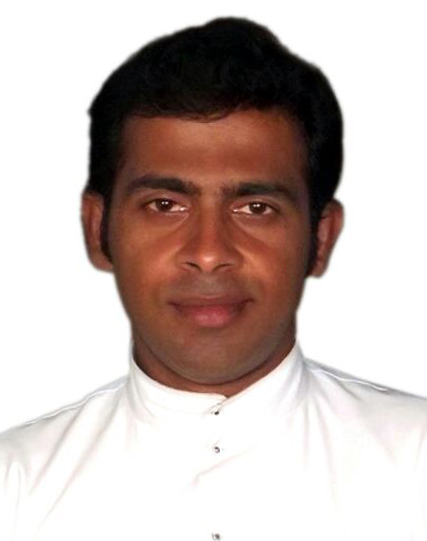 Rev. Fr. Christudas Philip
Asst. Director (2018- 2020)
Rev. Fr. Christudas Philip, the present Asst. Director of LiFFA Trivandrum was born on 22nd Aug 1983 at one of the astounding coastal region Neerody. It is the stunning area of the coastal belt surrounded by the Arabian sea and the AVM canal. He did his schooling at St. Aloysious School Marthandanthurai. He was the regular presence in playing football and shared the quest of sportsmanship to his friends. After his schooling, he joined St. Vincent's seminary. He possessed a deep thirst for sports and participated in all of the major sports events conducted in the seminary. He did his philosophy and theology at St. Joseph's seminary, Mangalore and St. Peter's seminary, Bangalore respectively. He was the indispensable figure in all the sports competitions at both the seminaries. He was ordained a priest on 4th April 2013.
As a priest, he served the people of God in various parishes and institutions. He was the prefect in St. Vincent's seminary. He inspired the seminarians to play healthy sports regularly and taught the students about the need of physical exercises without words. He reiterates that sportsmanship provides the peace of mind, mental health, concentration, sound body etc… At present he serves as the Director of Boys Town CCI and the Asst. Director of LiFFA.
In fact LiFFA has secured most of it's achievements especially it has produced 2 Indian International players by the inevitable support of it's Asst. Director on and off the field. He always accompanies the players as a good friend and imparts to them the mandatory requirements of a sportsman. He instills in them the duly sportsman spirit by sparing his time in the playground. He guides the players to grow ever deeper in excellence, discipline and sportsmanship as the logo of LiFFA recommends. He welcomes all the endeavours and initiatives of the academy with positive and critical outlook.