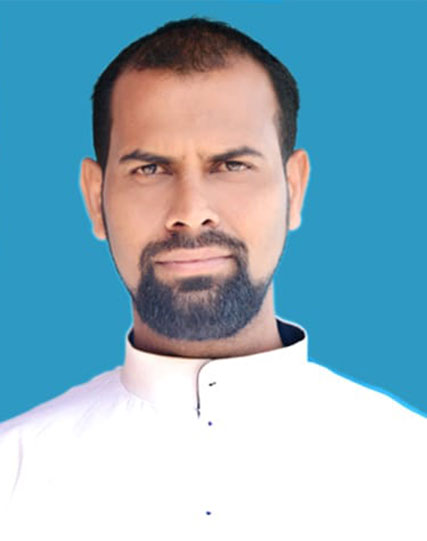 Rev. Fr. Rajeesh Babu 
Asst. Director (2015-2018) 
Rev. Fr. Rajeesh Babu, the first Asst. Director of LiFFA Trivandrum was born on 05th June 1986 at a staggering coastal region Thoothoor amidst the beauty of the sea and the coastal football. It is an amazing coastal region which possesses an immense of football courts at various nook and corner. He has learned the basics of football at his very younger age itself. After his schooling at Pious XI School Thoothoor, he joined St. Vincent's minor seminary. He was the usual presence in the playground and instilled his indelible remark with football by participating in all the matches held in the seminary. He did his philosophy and theology at Sacred Heart seminary Chennai and St. Joseph's Pontifical Seminary respectively. Alway seminary promotes footballers by conducting tournaments. Perhaps he was the part of the football magicians in the seminary. He was the jovial phenomenon who makes everyone in tune with the rhythm of the seminary. He was ordained a priest on 09th April 2015.  
As a priest he served various parishes and institutions. He is denoted as a priest with much certainty and foresight. Following he was appointed as the Asst. Director of LiFFA and Boys Town CCI. He accompanied the students in all aspects of their daily life. In order to focus more on studies, he ignited the students to play with vigour and keep the body sound. He was approachable enough to all. He ascertained that sports will facilitate one's integral development. At present he serves as she parish priest of Erayumanthurai. 
LiFFA has witnessed and enjoyed the detectable fraternal love and concern in and through the person Fr. Rejeesh. He influenced the students by his powerful and meaningful sermons. Being the vibrant existence in the arena he edified the players to be exposed to the game thoroughly. Thereby they could experience some sort of improvement in their game. Apart from football he illuminated the students to be docile enough in discipline and excellent enough in studies. He sparkled in the academy by providing the proper amenities and imparting the students the basic sportsman spirit. He gave a rational appraisal to all the initiatives of LiFFA. He appreciated all the activities of LiFFA and gave his best in implementing them in the duly direction.