Joby Justin surprises young champs of LiFFA during pre-season camp at Marian Engineering College Stadium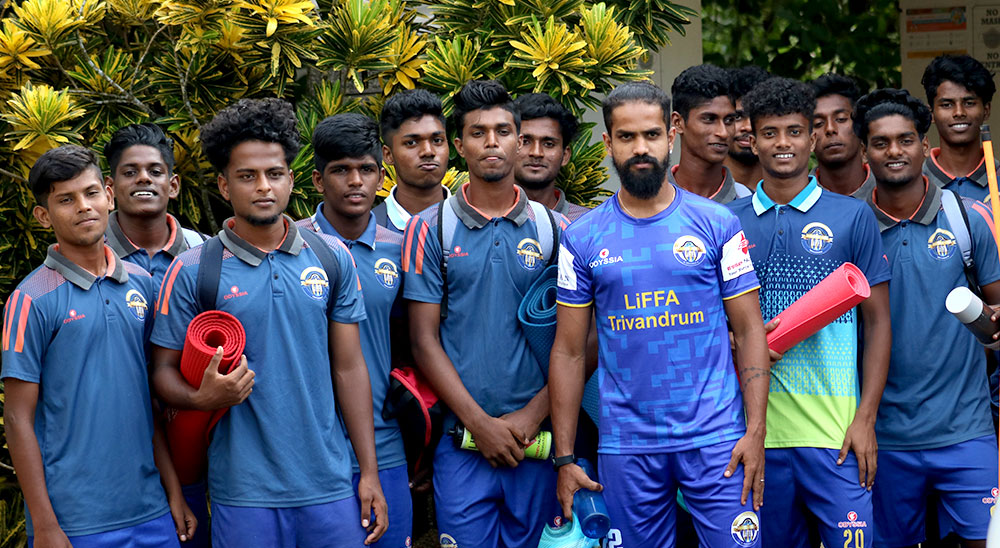 The first team of the LiFFA were recently treated to a surprise visit by the LiFFA Ambassador, Indian International and ISL Star Joby Justin. The lucky young players had already received the District 'C" division league champions cup last season by Joby Justin, but on this occasion, they were fortunate enough to meet him in person as well.
Arriving at the Marian Engineering College campus at Menamkulam, Joby spent the afternoon making his way around the youths, chatting to LiFFA players and offering his advice and expertise on how the young aspiring footballers could learn to play The Professional Way just as he did. His experience and knowledge of how to succeed at the top of the game is second to none and Cleofas Alex, the LiFFA Technical Director tells us more about why his visit was so important.
"It was a great experience for the players to meet a coastal region star player in Joby Justin. Joby provided some invaluable advice and tips to the players that will help their future development both on and off the field."
After the interactions with the players, posed for pictures with the Marian Engineering College students and LiFFA players. "It was really good, It's nice to do something a little different away from the training ground.  

"It's funny being on the other side of it now. It's good to try and help younger players to achieve their dream and if there's any way we can help then that's great.

"It was definitely one of the better ones we've done. There was a wide range of questions, about their careers, how to become a footballer so hopefully, our players will improve from this, said LiFFA Director Very Rev. Msgr. WILFRED E.
23 LiFFA first-team players at the Marian College training ground got the surprise of a visit from the international star Joby Justin and got to practice with him. During the training session, Joby used some of his time to give the players some tips about what they can do to get better. He also showed them some of his best shots and the young players of LiFFA were pretty impressed by the abilities of Chennayin FC's new expensive signing. 
Before they met Joby, all the players had concurred that Joby was their idol and that he was the striker most of them looked up to. Their reaction when they saw Joby Justin joining practice was just priceless.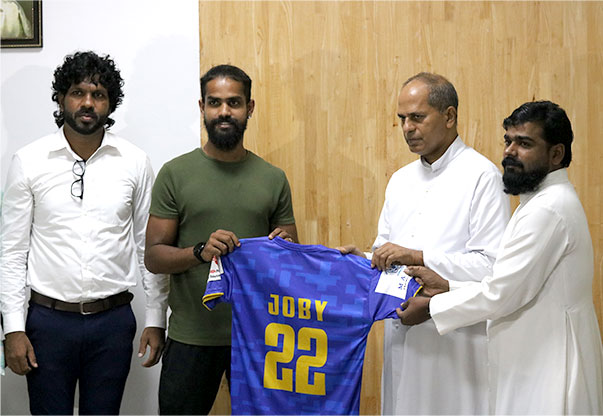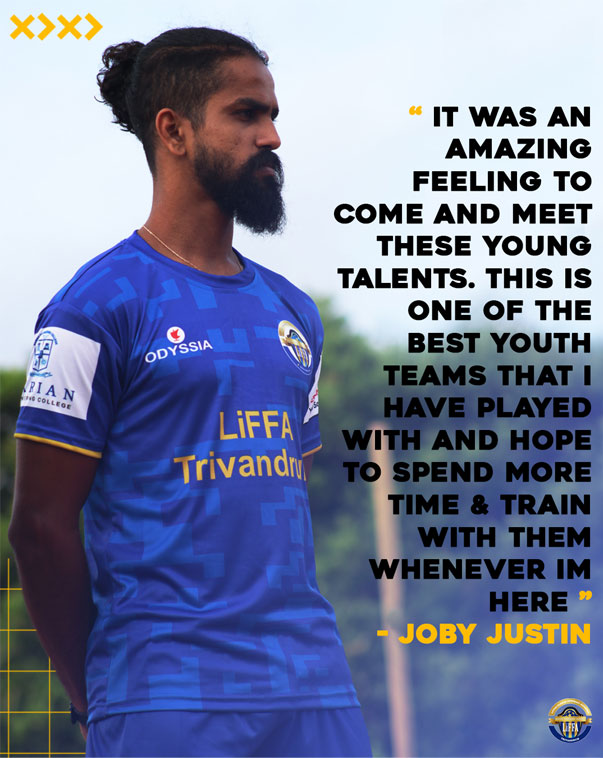 "It was an amazing feeling to come and meet these young talents. This is one of the best youth teams that I have played with and hope to spend more time and train with them whenever I'm here"
JOBY JUSTIN
Indian International and ISL Star