Kerala State u – 19 school team for national championship 2019, Andaman and Nicobar Island
Anittan Antony and Sajin Thadayoose, the outstanding and startling players of LiFFA Trivandrum who studies at St. Joseph's School have represened in the Kerala State U-19 school team for the National Championship held at Andaman and Nicobar Island, 2019.
Kerala U – 19 team finished their race as Runners up of National School's Football Championship, 2019-20 at Andaman and Nicobar Island.
Anittan Antony
Anittan Antony who learned the basic lessons of football from Udaya Sports Club, Paruthiyoor. And he have improved his performance by the scientific and systematic training and guidance of the professional coaches of LIFFA Trivandrum. It is the second time that he participated in the School Nationals for Kerala. He also participated for Kerala in the U-17 Nationals held at Jammu Kashmir in the year 2018-19. Anittan Antony who performs consistently in the center mid-field is the regular presence in all the the categories of Trivandrum District Association and School teams for last 5 years. He is denoted as one among the prominent mid-field General of Kerala U-17 team.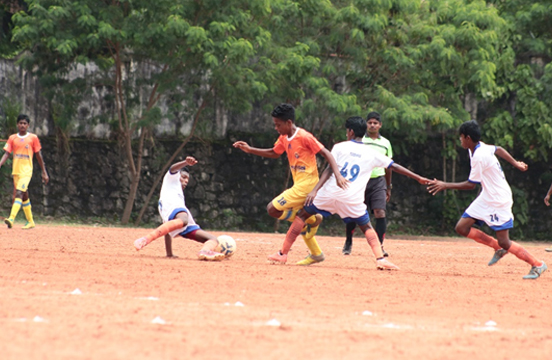 Sajin Thadayoose
Sajin Thadayoose, hailing from the traditional footballing centre of Marianad Colony BPBPMClub to LiFFA have immensely hard work to be transformed as an excellent soldier in the playground. He is regarded as the steelman who safeguards the defensive wall of LiFFA Trivandrum and St. Joseph's School. He is the diplomatic stopper back of the modern trend of football who generates the game creatively from the defence. He is also the glazing star of the defensive fort who played a vital role for snatching most of the LIFFA Trivandrum and St. Joseph's School without conceding even a goal.
We congratulate both of them to lift the runner up of the National School's championship for Kerala by their astonishing performance on and off the field.