KFA Academy League (U-14) 2019-2020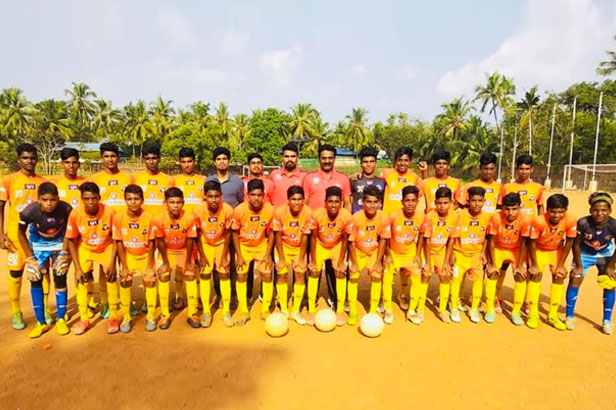 *Sanu Joseph* struck in the 29th minute to give LiFFA Trivandrum a *1-0* win first home match over *Muthoot FA* in the KFA Academy League 2019-2020.
Sanu scored with a wonderful goal by dribble past the 4 Muthoot players from out side the penalty arc. He showed an amazing dribbling skill and excellent timely improvisation according to the situation.
We had so many chances to score, but we wasted all of them until the last minute.
The goal is the most difficult part of the game, to score a goal. It's not easy to create so many chances," but LiFFA boys created numerous opportunities, but they failed to convert the chances. And goal post also played against LiFFA in many situations. Rojer J. Venjilas fired narrowly wide and Skipper Jobin also missed a couple of open nets. We tried and deserved the victory.