Luca cup U – 14 runners up Kozhikode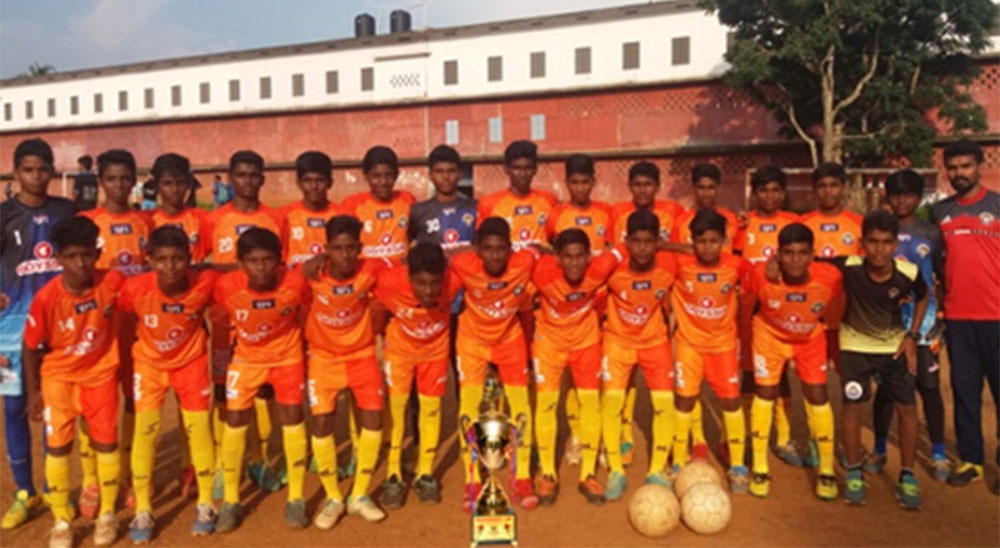 LiFFA Trivandrum U-15 boys lost the final match against Gokulam Kerala FC U-16 boys with 4-3 on penalties after the full time score read 0-0, at LUCA CUP All Kerala Football Tournament held at Malappuram. We received Runner up trophy.
LiFFA were on the attack from the beginning of the game till the last whistle. All attempts of the LiFFA boys were thwarted by the one year senior tall and well built boys with North East players of Gokulam Kerala FC. Midfield General Ebindas tried his luck after the half an hour tight mark from forty yards range but the powerful shot went over the bar.
Alan Shaju and Ajin also tried to show some trickery in the opposing box but their final touch was poor and wide off the target. Alan Shaju missed a glaring chance in the dying second of the added time, taking the game to a shootout after both teams were tied at 0-0.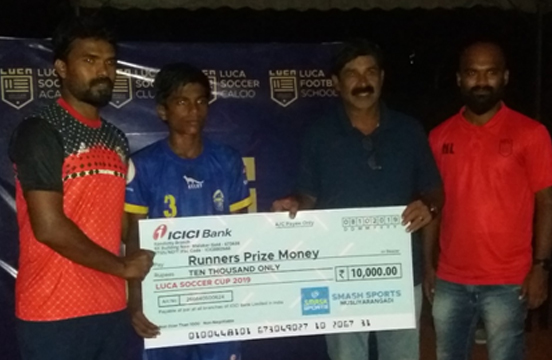 Gokulam Kerala FC's first two kicks missed and LIFFA's Jobin and Vinu converts the first two kicks. But all of as changed suddenly by Sanu A, Ajin and skipper Rakshith missed next two dominant chances. So the first two conversions did not help us to lift the championship. It was really a heartfelt moment when they were on the stand to receive the Runner up trophy. EBINDAS selected as the player of the tournament with his extraordinary performance.
But one thing, though LiFFA did not won the championship they could won the heart of the spectators, officials, organizers and football lovers Congratulations dear players, coach Mr. VINCENT DOMINIC and manager Mr. NAVINKUMAR for your tremendous performance.