Subroto International Cup 2018-2019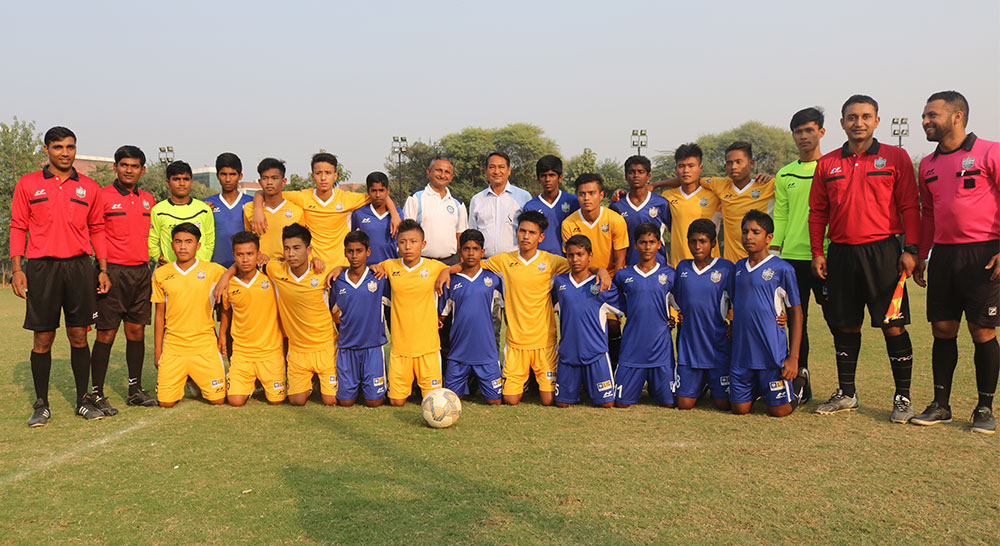 LiFFA Kerala entered into the Quarterfinals in first time of SubrotoCup U-14 Category
St. Vincent's High School LiFFA Boys represented Kerala Under – 14 team in Subroto Cup International Championship at Delhi. U – 14 category in Subroto cup we made the history by reaching quarter final. We defeated strong contender of Gujarat, Chattisgarh and Nagaland in group matches.
This was the first time ever that the Kerala U-14 team had reached the quarter final match of Subroto International Cup. It was so tough to play against Manipur especially against their well-built physique. They pressed and played well and their intensity was really high. We had good game, we shouldn't have conceded three goals but overall our young boys got an amazing experience from Manipur team.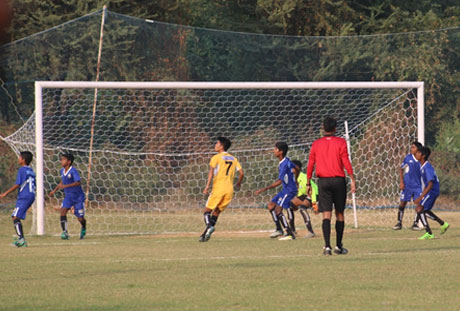 It was Manipur that went into the interval with a one goal lead from corner kick. The second half started with rhythm of LiFFA of boys but unfortunately the ball had strikedVinu on the arm inside the box and a penalty was awarded to Manipur. LiFFA found the back of the net, but Bijo JB was off-side. We have looked aggressive up front, but the defence was struggling to keep up with the barrage of Manipur attacks. Again Vinu had to commit a professional foul where he pulled the Manipur forward from behind, inside the penalty area. The Manipuri skipper converted from the spot to complete their 3 goal win and ended the LiFFA's run of the Subroto Cup 2018-2019.
LiFFA Kerala win 2-0 to reach quarter final. Goals from skipper Ebindas and Bijo JB gave LiFFA a 2-0 win in the deciding match of the league round. Ebindas found the top corner with a long range effort after the 18 minutes of first half. LiFFA added another goal through BIJO. J. B assisted by SANU. S with a beautiful penetration pass early in the second half. It was a tough game, we knew they would make it difficult for us. We had a couple of opportunities in the first half that which didn't quite capitalize on. Kerala's LiFFA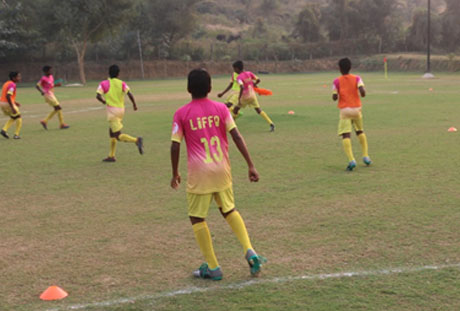 LiFFA U-14 boys defeated Gujarat with 3-0 in the first match of the Subroto International Cup 2018-2019. LiFFA faced equally tough side with physically gigantic figures. Our boys challenged them with their technical and tactical advantages. We got on the board late in the first half goal at 20th minute by Roy Jeri and early second half goal by Ebindas. Y from a 30 yards long range shot. Again in the last minute of the game Roy Jeri scored his second goal and showed a lot of character and what he can do. He can still improve a lot but he had a really good game. On the first day itself our boys played as butterflies. Congratulations dear budding young champs for your tremendous performance.