U– 19, Trivandrum district school team players for school's state championship 2019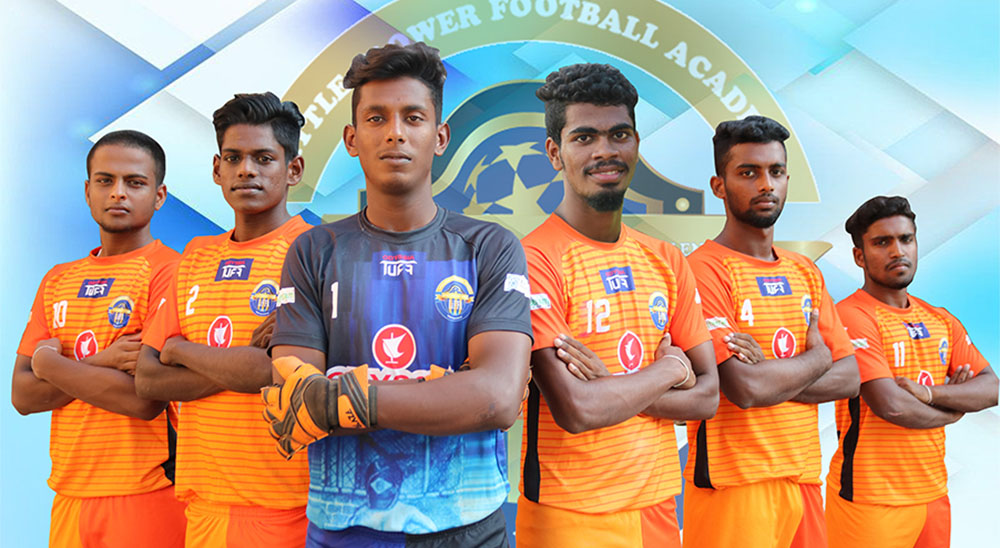 LiFFA Trivandrum continually builds out talented young players who thrive both acdemically and athletically. LiFFA addresses all tactical and technical aspects of the game and develops players who are quick, strong, skilled and confident, while being fully prepared to compete in higher levels. The year 2019-20 we have produced 6 players for Trivandrum District School footbal team in U-19 Kerala state Championship. All the 6 players are the permanent members of Trivandrum DFA and School teams since 2015 in different age categories (U-14, U-16, U-17 & U-19).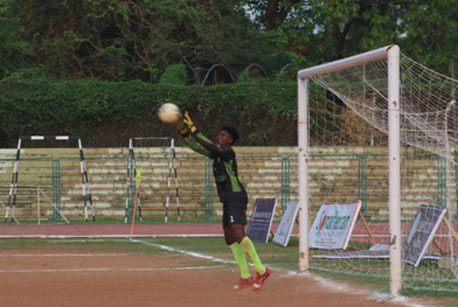 SHIKKU SUNIL
Shikku Sunil has been LiFFA's most consistent from a crop of competitive goalkeepers in the modern football. His good form meant that he was the permanent member and the first choice of Trivandrum's U-14, U-17 and U-19 teams since 2015, and he did well.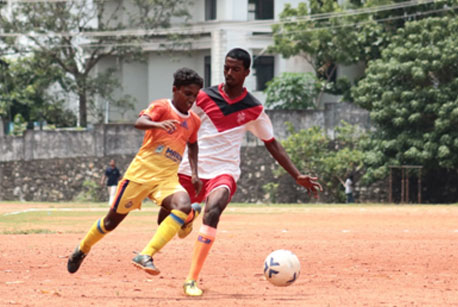 IGNATIOUS EMMANUAL
Ignatious is one of the best attacking full-back in Trivandrum's youth football right now. His ventures forward down the right flank for LiFFA mean, both with and without the ball, he is a figure that cannot be ignored. If defensively he is not quite as strong that is okay, what the short man offers in pushing his opposite number back is a form of defence in itself if he can restrict their chances to attack. The most desirable side of his character is a penchant for patience and play.
SAJIN THADAYOOSE AND ANEESH VINCY
Sajin and Aneesh are the most capped players of LiFFA Trivandrum since 2015, and their track record speaks speaks for itself. Both are without doubt Trivandrum's most reliable central defenders in youth level. Both are proved to be hard-men in defence and Sajin who occasionally found the back of the net with headers from corners and free kicks.The duo are an integral part of the current LiFFA and Trivandrum district teams and has great possibilities of participating in the I League teams in near future.
ANITTAN ANTONY AND BEXON DILLY DON
The LiFFA Trivandrum holds a national reputation for producing some of the finest young players on the field with astonishing consistency. Anittan and Bexon is the great duo. They were fluid in midfield and attack of LiFFA and Trivandrum district team was created around them. The duo played pure tiki – taka in which Anittan was the maestro and Bexon the deadly finisher. Anttan Antony use to dictate the game, on his own he can change the pace of the game from fast to slow. Bexon with his magical dribbles and his speed, he is the most dangerous attacker in youth level in the state.